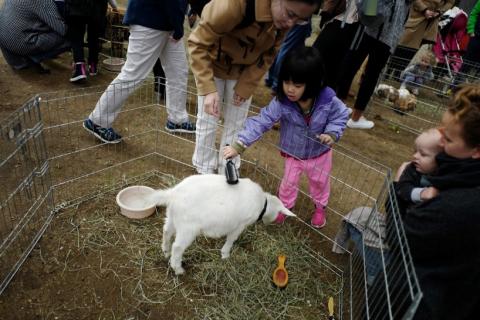 Event Time:
Available on select Fridays throughout the year from 12-2pm. Stay tuned for updated dates!
Description of Event:
Enjoy a little pet therapy time on the Plaza with baby lambs, goats, rabbits, and more. Come see for yourself what might be the most adorable form of stress relief around! The complete list of wellness programs are available at commonspaces.harvard.edu/calendar.