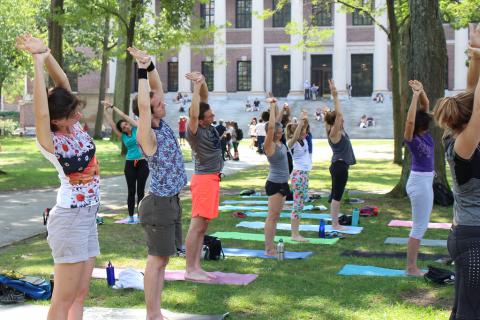 Wednesday, May 16, 2018 - 5:30pm
Common Spaces provides a range of fitness and wellness programs that are free and open to the community!
This summer, join us for free Zumba on the Plaza, as well as Tai Chi and Yoga classes in Harvard Yard in partnership with the Center for Wellness & Health Promotion. No registration or sign up required!
For a full schedule of events and for any weather-related changes, please visit the Common Spaces Calendar.