Staff
The Common Spaces team is dedicated to working inclusively and collaboratively with partners from across the University to provide experiences and spaces that foster Harvard's social, cultural, and intellectual life.

Julie Crites
Director of Common Spaces
Julie develops the programmatic vision for Common Spaces and enjoys working closely with Harvard's leadership, constituents, and audiences. With planning for the Richard A. and Susan F. Smith Campus Center well underway, Julie is responsible for the programming and operational plans for the new Campus Center, participating in many collaborative working groups to ensure this important common space will be a dynamic and vibrant center for University life.
Prior to joining Harvard, Julie worked at the Museum of Fine Arts, Boston and the Isabella Stewart Gardner Museum, where she has spent many years developing unique programs for two of Boston's most iconic institutions. Julie holds a Master's Degree in Arts Administration from Boston University and a Bachelor's Degree in Art from Smith College. She is a lifelong New Englander and avid cultural traveler with family in Spain and Africa.
Contact Julie:
julie_crites@harvard.edu
617-496-6577
Lara E. Adams
Associate Director of Common Spaces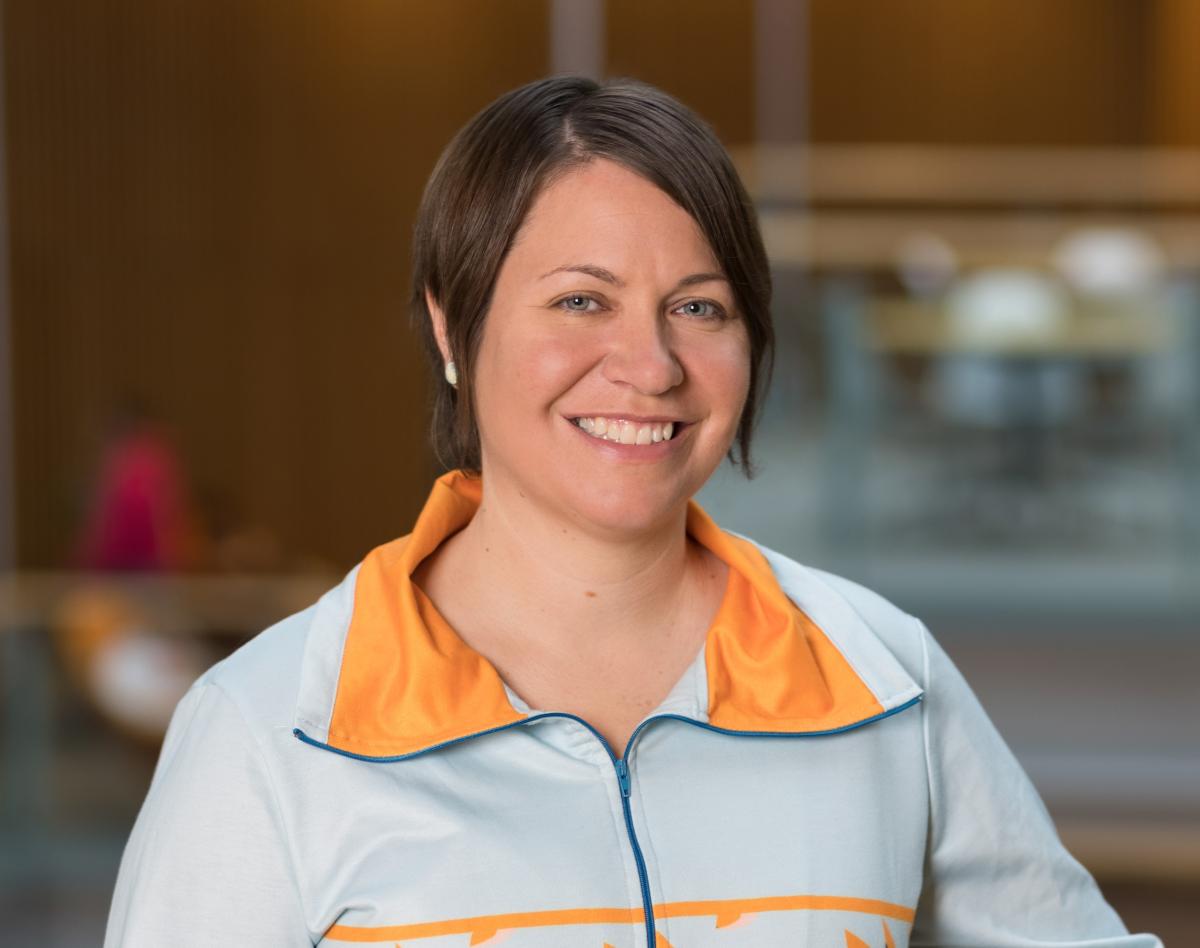 Part of the Common Spaces team since 2013, Lara is responsible for the operational management of Common Spaces venues. She develops and supports programming in the Science Center Plaza, the Yard, and the Richard A. and Susan F. Smith Campus Center that include community building activites, pop-up concerts, the food truck program, and local health and wellness promotion. Lara loves the role that Common Spaces plays in the Harvard community, bringing neighbors and students together and helping to make the campus a place of joy and engagement. Over her tenure at Harvard she has served the University in a variety of roles including the Department Administrator for the Vice President of Campus Services.
Lara is a graduate of Berklee College of Music with a degree in Film Scoring. In her free time, she enjoys traveling, sailing, and time with her dog, Luce.
Contact Lara:
lara_adams@harvard.edu
617-495-0759
Athené Sirivallop, MBA, SFP, CFM
Associate Director, David Rubenstein Treehouse Conference Center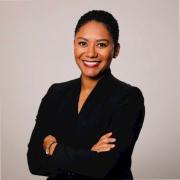 In the role of Associate Director, David Rubenstein Treehouse Conference Center, Athené focuses on the development, program, and operations of Harvard's first university-wide conference center considered as the "front door" to the Enterprise Research Campus (ERC) in Allston. Prior to joining Common Spaces, Athené started at the University in 2021 within Harvard Real Estate focusing exclusively on the Rubenstein Treehouse and continues her work on this major campus capitol project with a fall 2025 opening planned.
In her career, she has worked across several industries in facility management & operations ranging from residential real-estate, multi-family, oil & gas, financial services, biotechnology, and higher education. Sirivallop holds a BBA in Marketing with Honors and an Executive Master of Business Administration in Energy Finance both earned from Texas Southern University in Houston, Texas. She also is an IFMA Certified Sustainability Facility Professional (SFP) and Certified Facility Manager (CFM).

Athené also serves as a Campus Services EDIB Committee Co-Chair. In her spare time, Athené is a foodie to the core, enjoys music, and family time outside.
Contact Athené:
athene_sirivallop@harvard.edu
617-496-5254


Tracey Daley
Senior Events & Operations Manager of Common Spaces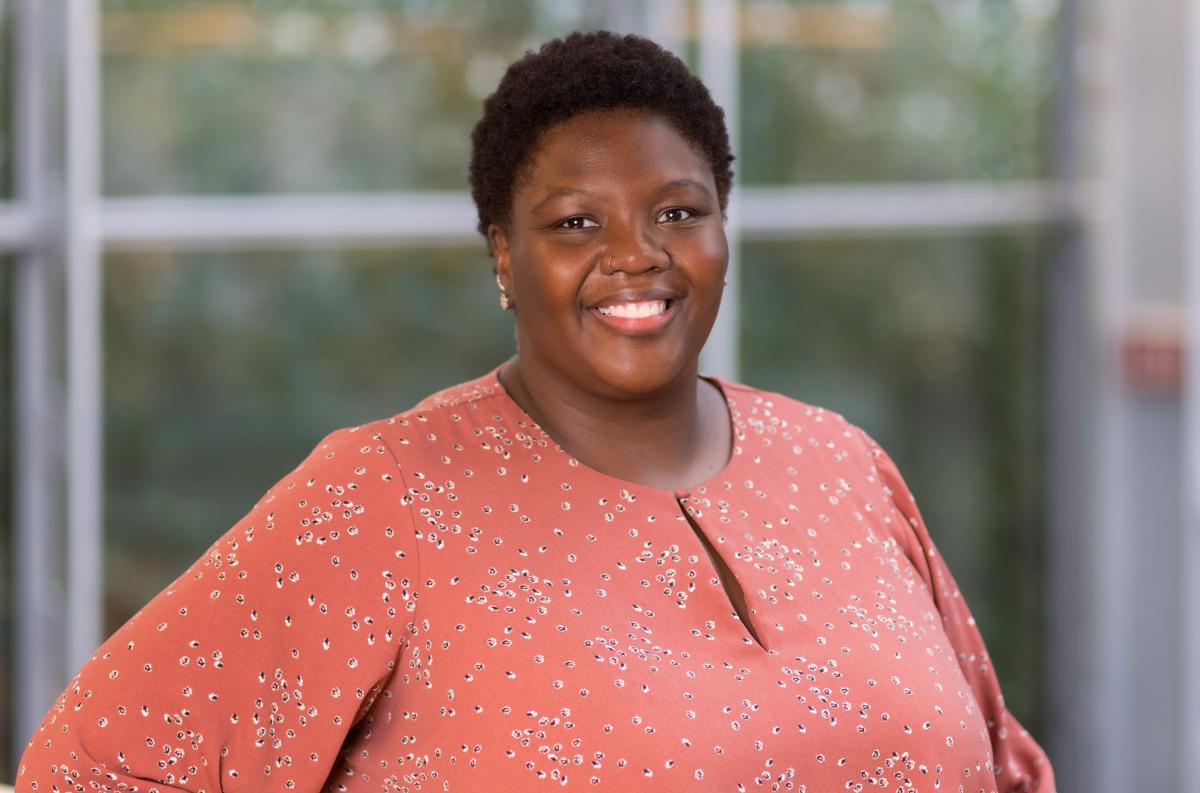 Since joining the Common Spaces Team in 2018, Tracey focuses on the new Richard A. and Susan F. Smith Campus Center. She currently oversees our Student Employee program, assists in implementing programming for our Crossroads Series and is a welcoming face for the Harvard University community in the Campus Center. Tracey has a wealth of experience in working with students, stewarding spaces, and managing large and small events from her seven years at Harvard Law School in her role as Administrative Director of Student Life where she worked with numerous student groups annually on event creation, planning, and implementation while providing logistical support for the school for Orientation, Commencement and for all student organizations.
Prior to joining Harvard, Tracey was the Hospitality Manager at Wellbridge Athletic Club and a Facility Supervisor at Massachusetts Institute of Technology. She holds a BS in Political Science from Northeastern University. Tracey's engaging and solutions-oriented approach to working with colleagues, students, and faculty made her a real standout and we are thrilled to have her as part of the Common Spaces team. Tracey, born in Jamaica, goes back at least once a year, loves to travel, read, and is an avid podcast listener.
Contact Tracey:
tracey_daley@harvard.edu
617-495-7291
Izzy O'Connell
Events & AV Associate of Common Spaces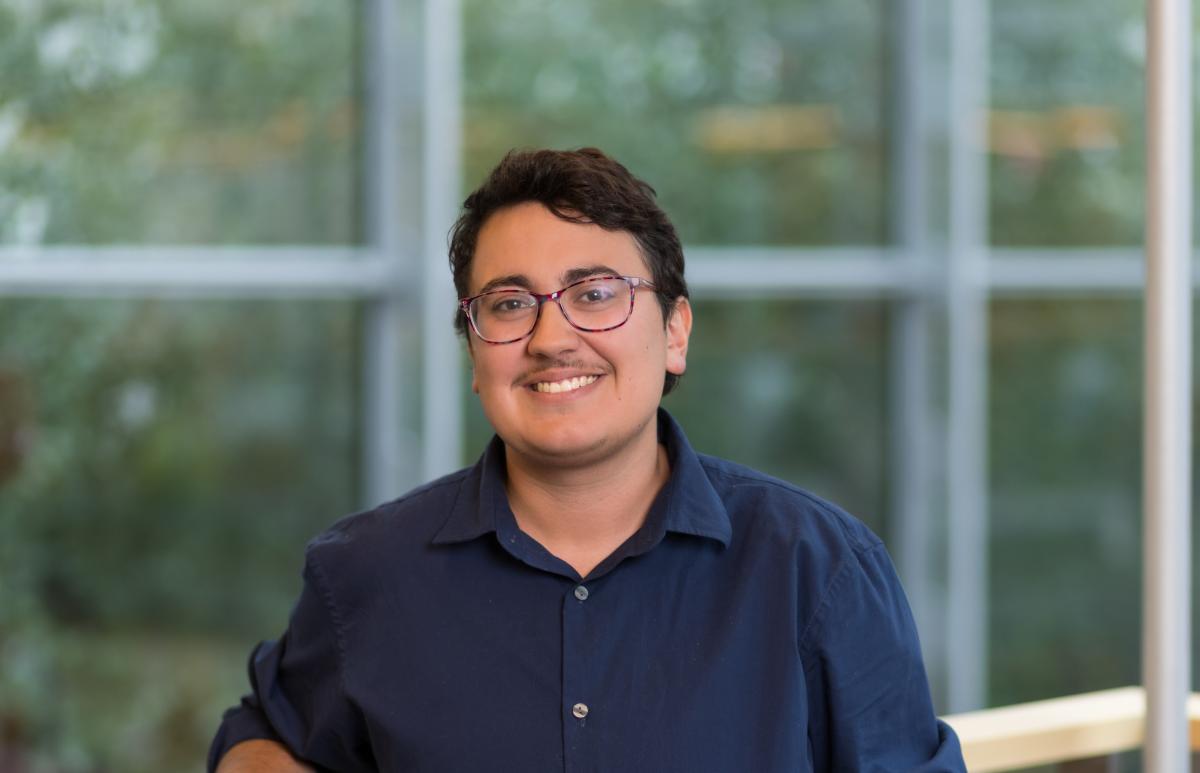 In the role of AV & Events Associate, Izzy assists the Common Spaces team in event planning, execution, and AV needs. They are passionate about technical theater and access to the arts, and look forward to supporting programming that connects with the Harvard community.
Prior to joining the Common Spaces team, Izzy has spent 6 years in various roles with ImprovBoston. They have produced comedy, storytelling, and community events around the city as ZELLY Presents, with a focus on providing stage time and mentorship to performers representing marginalized groups. During the pandemic, they hosted monthly virtual shows and organized events like Somerville Porch Pride 2020. Izzy is a Massachusetts native and enjoys traveling to the Cape & Islands and Montreal over vacations. Izzy joins Smith Campus Center after two years working with families in Dunster House and is excited to be part of life at SCC and at the Plaza!
Contact Izzy:
izzy_oconnell@harvard.edu
617-998-5122


Peter Costanza
Events & Operations Coordinator of Common Spaces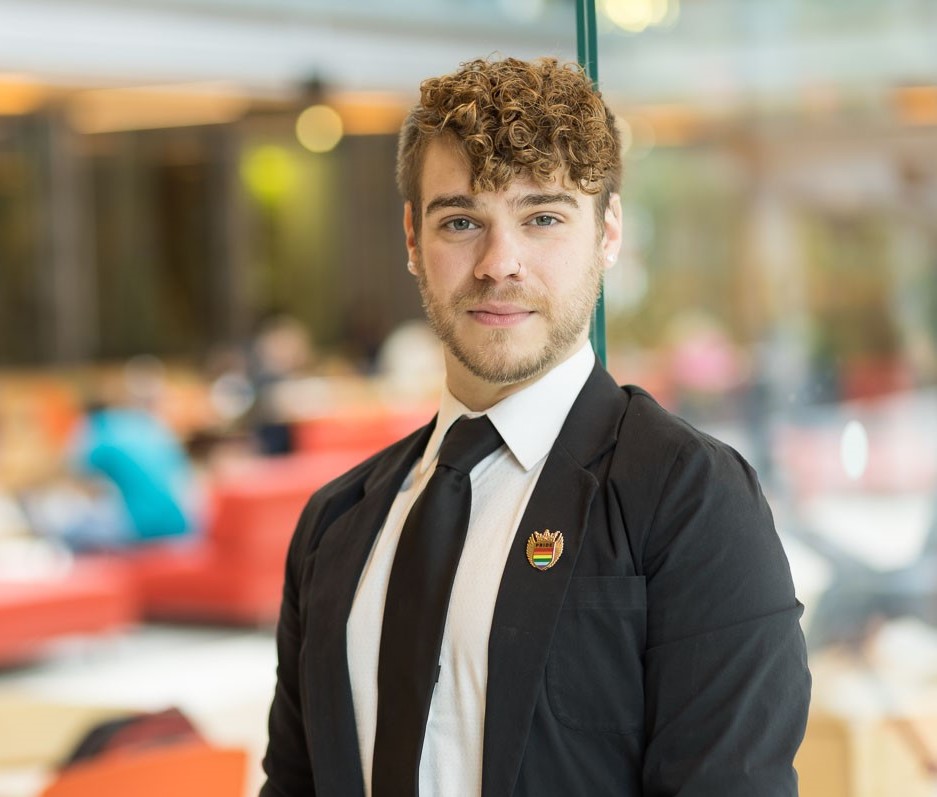 In his role as Events & Operations Coordinator, Peter oversees operations and programming for Common Spaces outdoor spaces including the Science Center Plaza, the Porch at Memorial Church, the Patio at Lehman Hall, and the colorful chairs in Harvard Yard. One of his key areas of focus is developing and overseeing events at the Science Center Plaza, including festivals, the food truck program, tabling, and his favorite, Pet Therapy.
Prior to joining the Common Spaces team, Peter worked in Boston's music scene with Live Nation working with venues such as House of Blues, TD Garden, Fenway, and more. He has developed his event repertoire with over a decade of experience working as Boston Pride's Festival Concert Production Manager, and serving on teams including CBS Radio, NBCUniversal, and Broadway in Boston.
A native Cantabrigian, Peter is thrilled to be a part of the Harvard community. In his spare time he can either be found at a music festival or off exploring gastronomic delights around the globe.
Contact Peter:
peter_costanza@harvard.edu
617-495-6893
Vivian Ng
Administrative Assistant of Common Spaces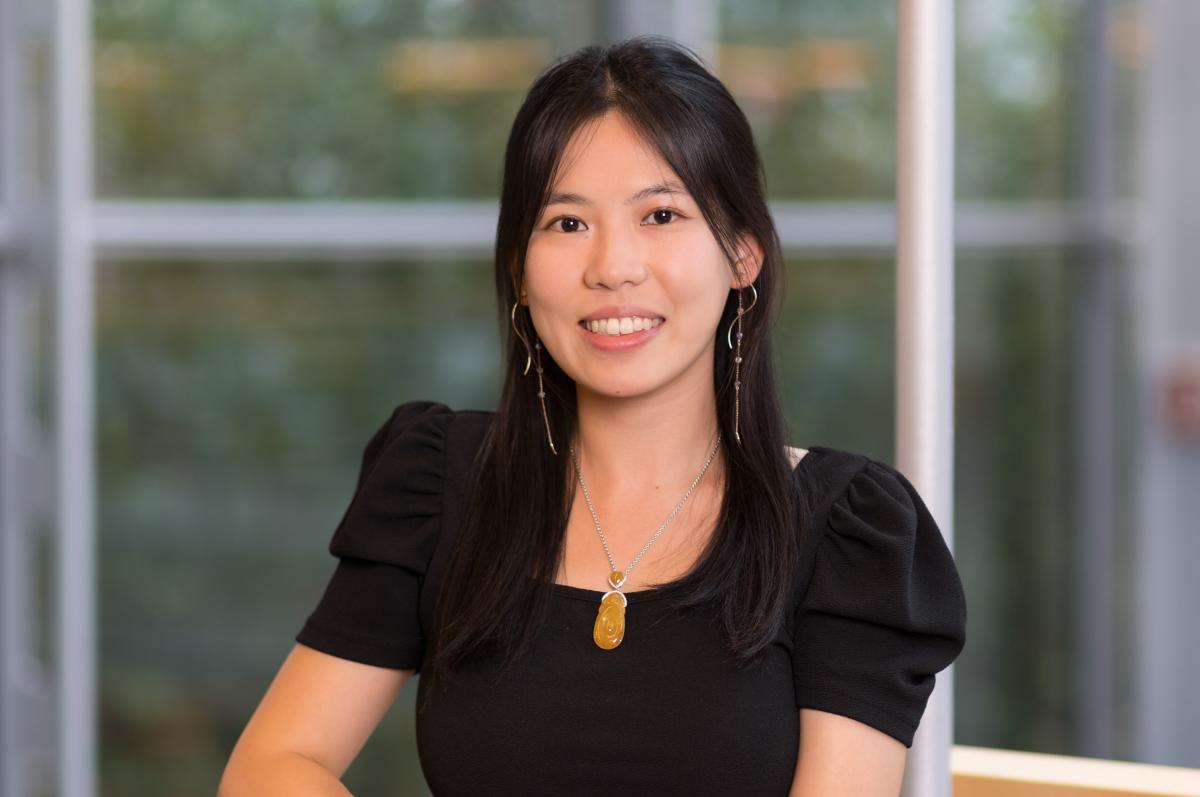 Vivian's role as an administrative assistant focuses on supporting the Common Spaces department and the community use of the portfolio of spaces. She has been an avid user of this space since beginning her graduate studies at Harvard, and now brings her unique perspective to the team promoting the Common Spaces.
Vivian is currently a Master's of Liberal Arts (ALM) degree candidate in International Relations. Prior to joining the team, Vivian was a student employee at Harvard Kennedy School Library and Monroe C. Gutman Library. She hails from New York and has an extensive background in the foodservice and hospitality management industry. In her spare time, you'll catch her traveling the globe trying out new desserts!
Contact Vivian :
vivian_ng@harvard.edu
617-496-1949