Perform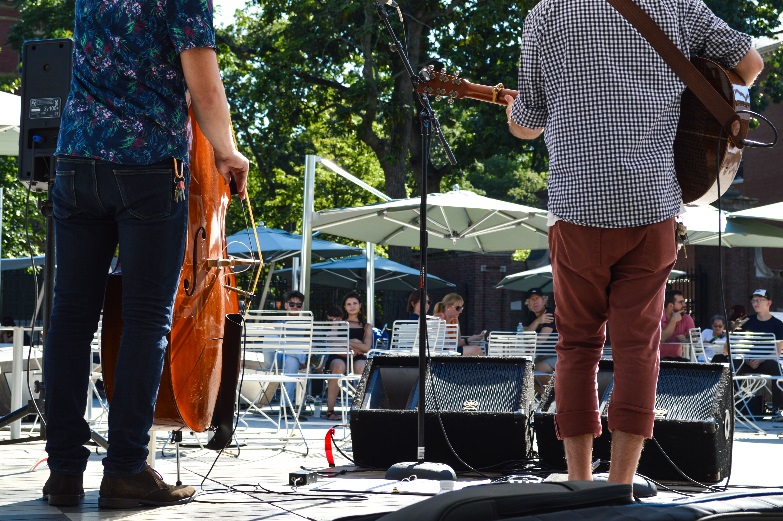 Common Spaces engages with talented artists to perform for the Harvard and Cambridge community. Our definition of performance is broad and inclusive from theatre, spoken word, poetry slams or readings, to music, and dance and programming. The goal is to reflect and showcase the rich cultural diversity of our community.
We are always looking to connect with talent within the Harvard community and the Greater Boston and Cambridge communities.
Harvard affiliates and community members alike are invited to apply to perform on the Science Center Plaza or as part of our evolving Tunes at Noon Series, which enlivens the Smith Campus Center with live music during the lunch hour.
For more information, please contact: commonspaces@harvard.edu