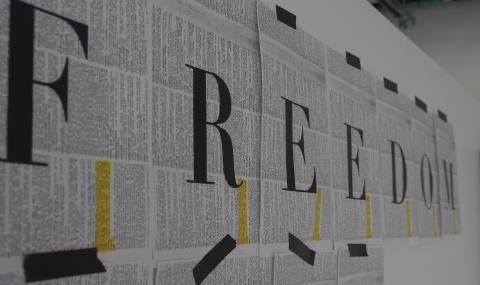 Sunday, October 20, 2019 -

8:00am

to

5:00pm
Many are familiar with Nell Painter form her work as a groundbreaking historian of the Black experience and racial formations in the United States. She has published several award winning books, including Exodusters: Black Migration to Kansas After Reconstructrion, Sojourner Truth, A Life, A Symbol, and most recently The History of White People. After retiring from Princeton University, Painter returned to school at Mason Gross School of the Arts at rutgers University, where she received a BFA in Art. She then earned an MFA in Art from Rhode Island School of Design. her first memoir Old in Art School reflects on this experience. Old in Art School is also the point of departure for her exhibitions Freedom from Truth and Odalisque Atlas.
Throughout her career as an artist, self-portraiture has been key to Nell Painter's creative practice. She uses the act of creative self-reflection to explore her subjectivity as a Black woman negotiating various aesthetic traditions. Painter describes the Black body as a minefield, in which "[e]very single line and volume carries social meaning." See more of her self-portraits in Freedom from Truth: Self Portraits of nell Painter.
Details:
October 17 - November 7, 2019 | 8:00am - 5:00pm Daily
Arts Wing, Smith Campus Center