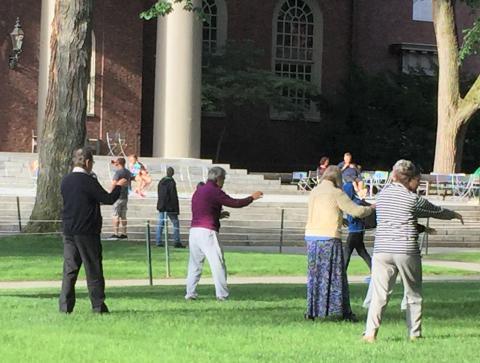 Tuesday, May 15, 2018 - 5:00pm
In partnership with the Center for Wellness and Health Promotion, Harvard Common Spaces offers free Tai Chi by Harvard's Master Yon Lee every Tuesday, 5pm-6pm from April through September. Meet in Harvard Yard on the Memorial Church Lawn, weather permitting. All Common Spaces wellness programs and fitness activities are free; no sign-ups are required.
For a complete list of wellness programs, please visit commonspaces.harvard.edu/calendar.